Copper Abstractions
Artist Cathy Vaughn specializes in fine art verdigris abstractions on copper. This unique process is part chemistry, part printmaking, and each piece is one of a kind.
Says Vaughn, "The natural world inspires many of my designs. I am constantly amazed with the beauty and detail present in nature, and am particularly drawn to unusual leaves of all shapes and sizes, and discovering their inner chemistry as they react to copper."
To see more abstract work on copper, visit www.copperabstractions.com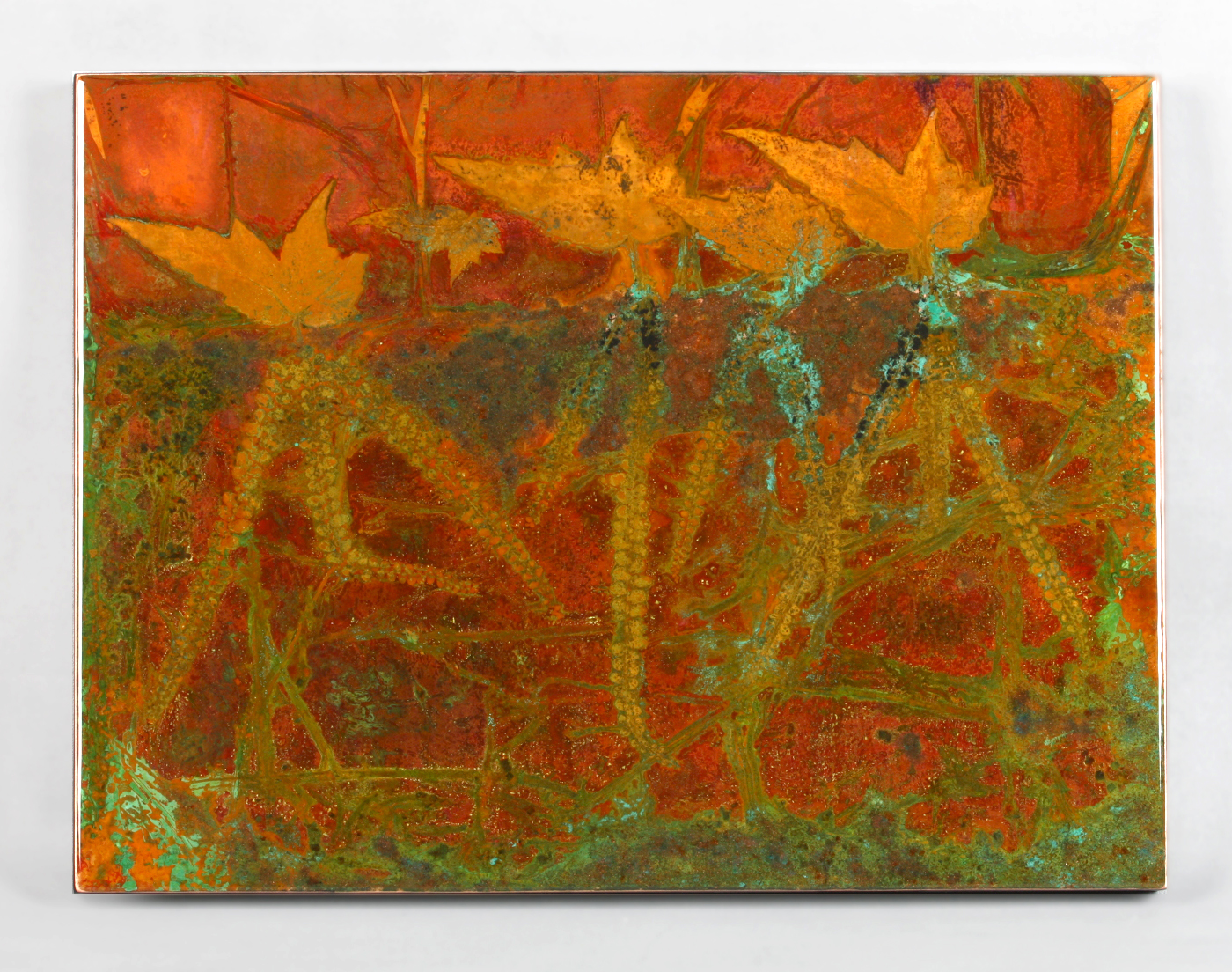 Begonia, walking
dimensions: 24" x 18"
West facing angel wing begonia leaves, lemon button fern, copper filings with epoxy resin finish.
Private collection, Indianapolis, IN
Cathy G Vaughn - Lasting Impressions
This video was produced as part of the solo exhibit, Lasting Impressions, featuring 29 Botanical Etchings by Cathy G. Vaughn, at the Science Museum of Virginia in February through May, 2016.
Nine works remain on display at the Periodic Table Café, and are open to the public during business hours.