four copper verdigris napkin rings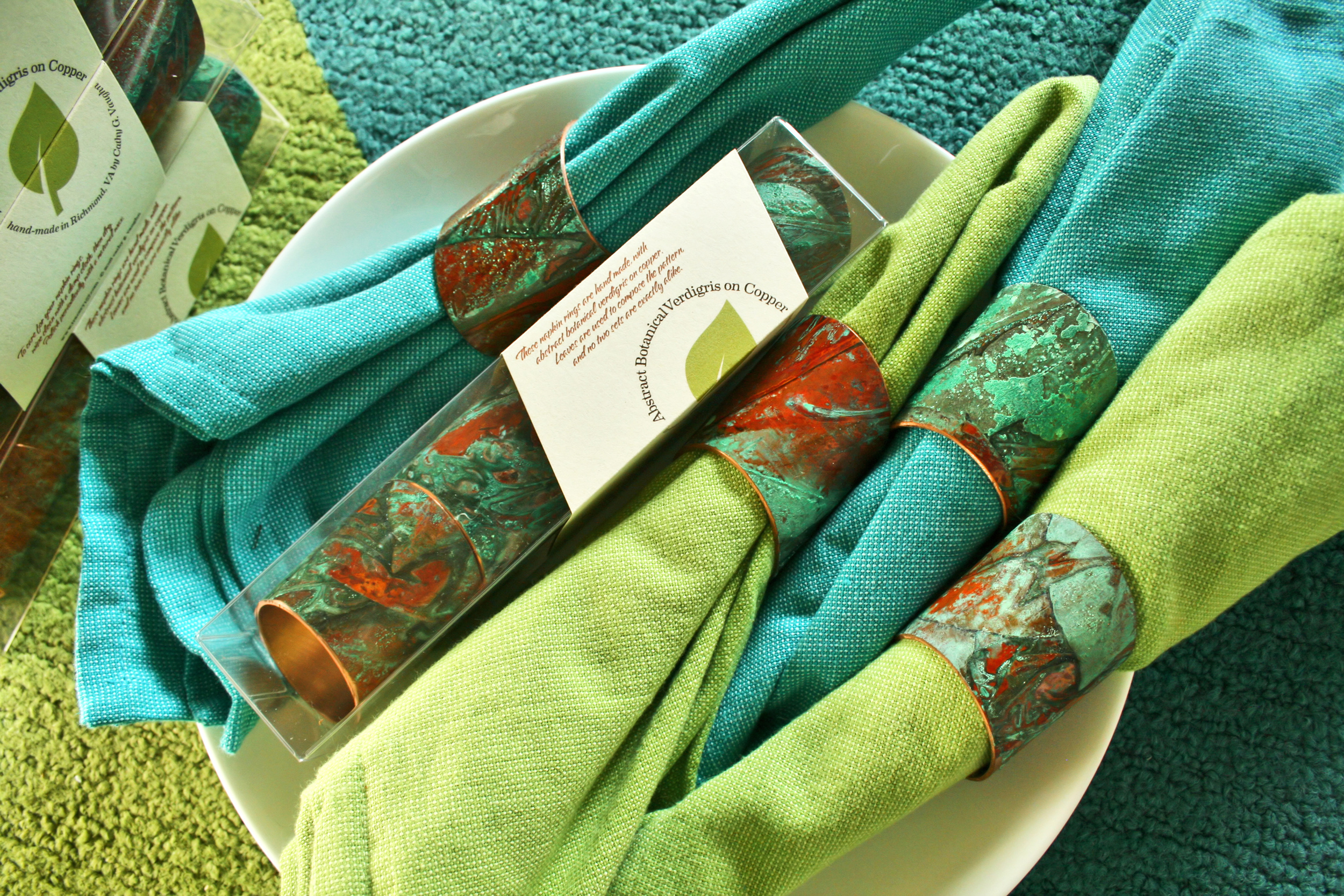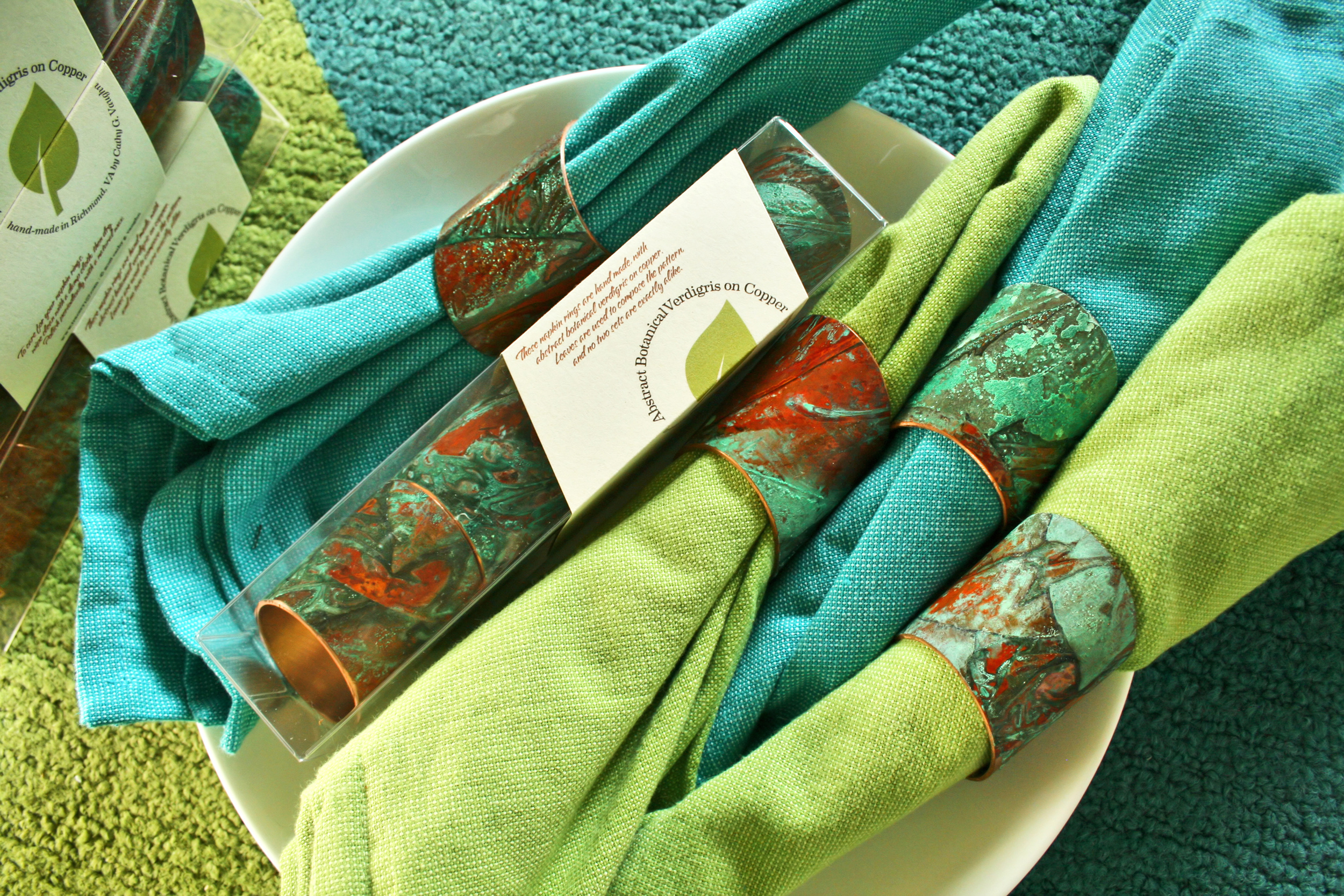 four copper verdigris napkin rings
Copper verdigris napkin rings from Tracery 157's studio brings a bit of art to the table. Using a proprietary process which converges science, art and design to patina and etch copper using leaves, Richmond artist and product designer Cathy Vaughn combines imaginative repurposing of industrial grade copper with an elegant and artful table decor.
Attractively packaged four to a set in a clear box, these make great holiday, housewarming or wedding gifts.
Care and feeding: The napkin rings are sealed with a copper varnish. Wipe clean with a soft cloth and household wax. Please, do not put in the dishwasher!