Matched pair single copper candle stands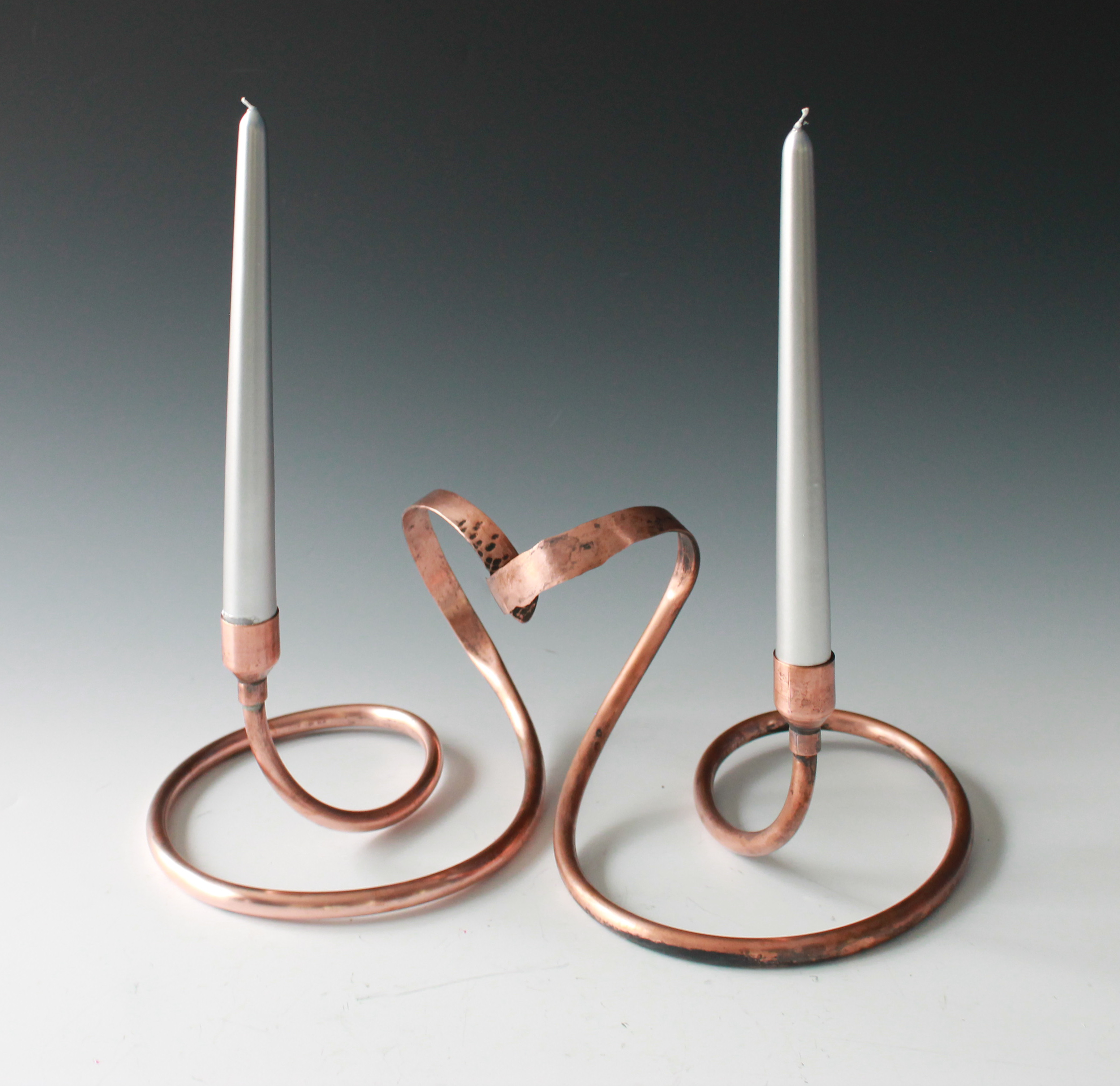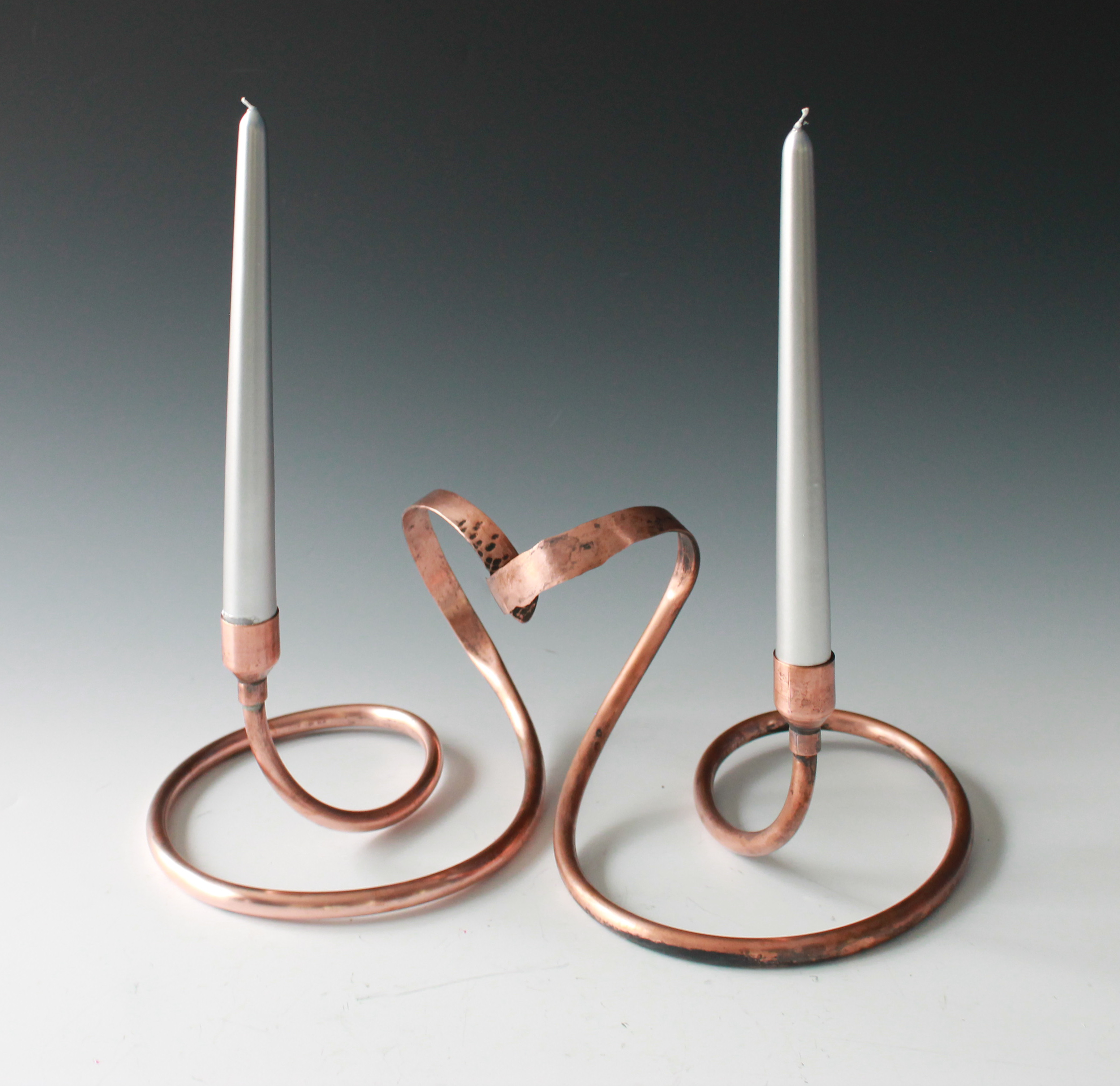 Matched pair single copper candle stands
This mirrored pair of copper candle stands are cold-forged and balanced by hand into a reflection of the other. The ends are shaped on a century-old anvil with a ball pien hammer, and finished with a planishing hammer.
You will receive a custom hand-made pair inspired by the piece shown, and I will send you a photograph of your actual pair before shipping. The pair shown is finished with antique hand rubbed oil detailing; you may choose this finish, verdigris, or flame painted. Please allow 7 to 10 days for your hand made item to be crafted for you.
Care and feeding: I recommend dripless candles. Should there be a breeze, and some wax runs onto the copper, simply wait for it to cool and remove gently by hand. You may brighten the surface gently with steel wool, or simply clean with a soft cloth and household wax.
Antique polish and Polished stands are finished with a micro-crystalline wax; Flame painted and Verdigris stands have a lacquered finish.